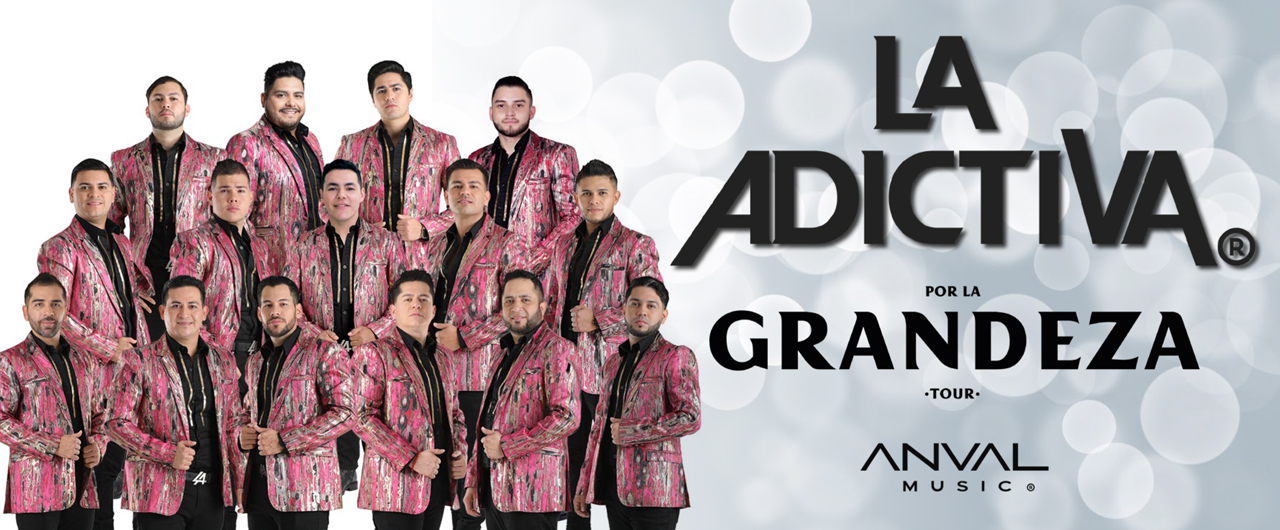 Saturday, October 28 | 8pm
La Adictiva is heading to the Star of the Desert Arena on Saturday, October 28th!
Throughout their career of more than 30 years, La Adictiva has obtained numerous awards and nominations for international awards such as the Latin Grammy, Radio Awards, BMI of Latin Music, Billboard, Latin American Music Awards and Lo Nuestro Awards! In 2021, they released their EP "Ya Solo Eres Mi Ex", a song that reached #1 on the radio in Mexico, and first place on the Billboard Mexican Regional Chart for four consecutive weeks. Due to their solid reputation of joy, rhythm, dance and romanticism through its music, La Adictiva represents the best of Mexican popular culture.