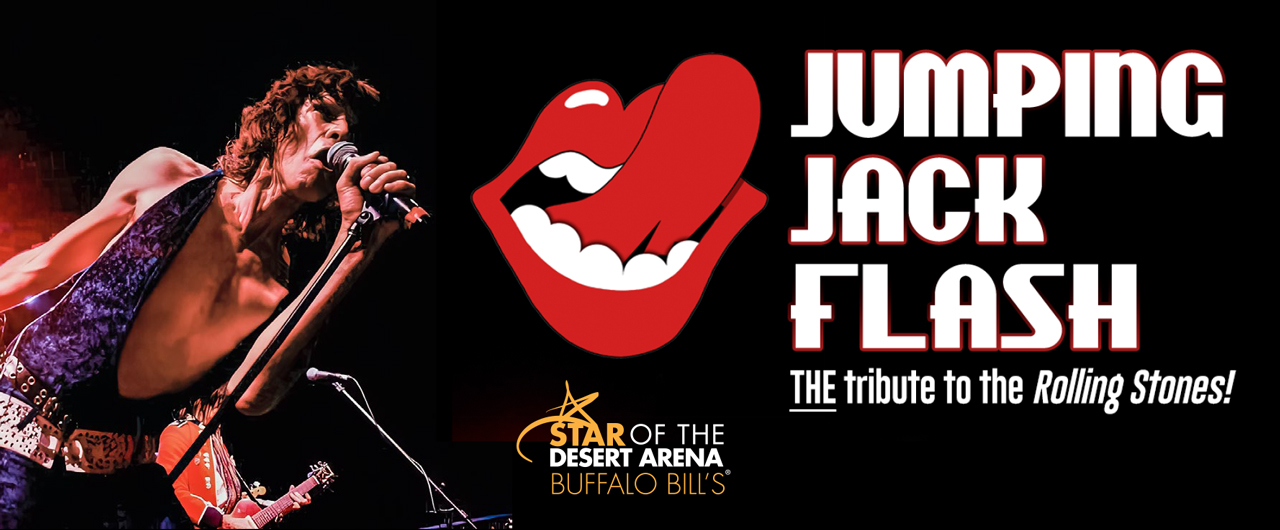 Saturday, October 7 | 8pm
Jumping Jack Flash takes the stage at the Star of the Desert Arena on Saturday, October 7th!
For over fifty years, the Rolling Stones have transcended the idea that it's only rock and roll — and nobody does the legendary band justice like tribute band Jumping Jack Flash. With moves like Jagger, Jumping Jack Flash duplicates the lead singer's struts, not to mention Keith's licks and the rest of the boys' signature sound in a live concert experience that reproduces renditions of classics from the Stones' massive hit catalog. The Rock and Roll Hall of Famers first made a mark on the U.S. charts in 1964 with "Not Fade Away," and they have been true to that credo ever since. With Jumping Jack Flash, you'll relive all that great music and more.