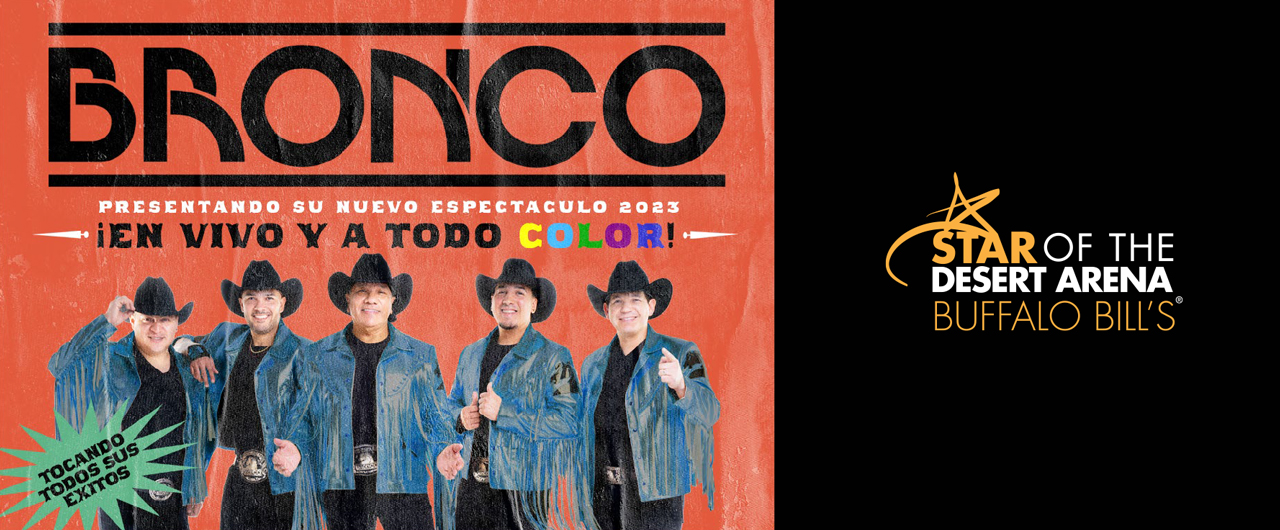 Saturday, November 25 | 8pm
BRONCO returns with their En Vivo y a Todo Color Tour to the Star of the Desert Arena at Buffalo Bills on Saturday, November 25th!
Their modern take on regional Mexican music pays tribute to the norteño tradition while incorporating modern instruments like keyboards, as well as a more melodic, pop style, earning them several international hits. The platinum recording band has released more than 20 albums to date and sold over 20 million copies. Get your tickets now!